Proudly Serving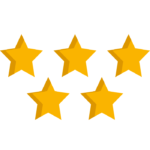 Over 2000+

5 Stars Reviews

On Google!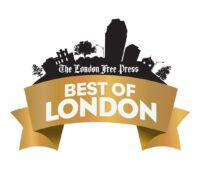 Multi-Year Winner Of Best Of London & Readers Choice Awards!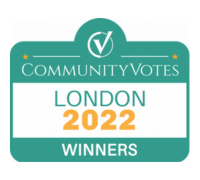 Voted

Best Moving Company

For Community Votes 2022!
Do you ever just need One Extra Guy to lend a hand? OneExtraGuy.com's mission is to offer trustworthy moving, delivery, and assembly help for any job. Let One Extra Guy do the work. There is no job we can't tackle!
Moving to a New Place Will Never Feel Hectic When You Are with One Extra Guy!
Shifting from one place to another seems so hectic and tiring. There are multiple things that one needs to take care of. Packing the belongings, loading them, and again unloading them as you reach your new destination – it is extremely difficult to handle all of this by yourself. In order to make your moving experience a simple joy ride from one place to another, hire the best services of One Extra Guy – the best moving company in London Ontario.
We are a group of movers in London, with years of experience and expertise. We strive to take care of even the most minuteness details and make the entire process stress-free. With our efficient services, we will save you your precious time.
One Extra Guy - The Best Moving Company in London Ontario!
Once you choose our services, you can rest assured about the quality of service you'll receive. Being one of the top moving companies in London, we provide reliable, safe services to our customers. What makes us all the more popular is our flexible working hours. By offering efficient services consistently, we have become one of the best moving companies in London.
Hire the best movers in London at One Extra Guy today!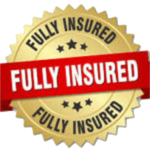 For your peace of mind, One Extra Guy is fully insured & bonded. So you can rest easy knowing your belongings are moved with care & expertise.
One Extra Guy Does Not Insure Ready to Assemble Furniture.
Founded in 2006 by the Gonyou family, One Extra Guy continues to be a family-owned and operated business with over 17 years serving the city of London.
To provide trustworthy moving, delivery and assembly services that help with any job.
To help take the stress out of the moving and delivery process for our clients.
Competitive Prices

Professional Representatives

Expert Execution

6 Day Availability

Reliable Service

Call: 519-668-5312
HAVE ANY
MOVING

PROBLEMS?

We Have 17+ Years Experience in the Moving, Delivery & Assembly Business
We had a hot tub delivered. Very punctual, great communications and flawless delivery. Thanks guys !!!
These guys are amazing! They moved and carried my new 6 piece sectional couches so quick and effortlessly. New couches were in my living room in less than a min. They had no issues going up my high flight of stairs. Even helped me bring them in. Highly recommend!
You guys delivered a heavy piece of furniture with glass doors. You called a couple days before delivery then again on the day of delivery for confirmation. I was super nervous but it was in perfect condition, and they put it on my porch for me. Would highly recommend, and thank you so much. 🙂
Ryan and his team at One Extra Guy have always gone above and beyond for our hot tub customers. They get the job done quickly and efficiently in a professional manner. We recommend them for all hot tub deliveries, as our customers are always satisfied.
My work sent a desk to my house to set up on Thurs for Mon, and there was no way I was getting it done with my back problems. Ryan (the owner) managed to get two guys out to me on Mon and they were very friendly and took no more than 2 hours to complete, and the desk is fantastic. I would highly recommend them for any moving and assembling needs, and will be keeping their number on file for any future needs I might have. Cannot praise their work enough!
One Extra Guy has been excellent to deal with. We had a variety of orders delivered by them over a 6-8 week period and they were always helpful, friendly, and arrived during the scheduled slot. They are easy to work with and Tyler + crew go the extra mile to ensure things go smoothly with the deliver. Excellent client experience and would definitely recommend!