Do you ever just need one extra guy to lend a hand? OneExtraGuy.com's mission is to offer trustworthy moving, delivery, and assembly help for any job. Let One Extra Guy do the work. There is no job we can't tackle!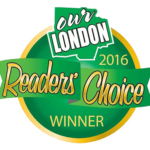 One extra guy is pleased to have received London's 2016 Readers' Choice award for best moving company in the area.
We would like to thank the city of London and our valued customers for continuous support and dedication.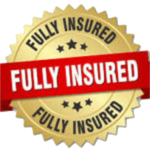 For Your Peace of Mind, One Extra Guy is fully insured & bonded, so you rest easy knowing your belongings are moved with care & expertise.
One Extra Guy Does Not Insure Ready to Assemble Furniture
Founded in 2006 by the Gonyou family, One Extra Guy continues to be a family-owned and operated business with over 13 years serving the city of London.
To provide trustworthy moving, delivery and assembly services that help with any job.
To help take the stress out of the moving and delivery process for our clients.
Competitive Prices

Professional Representatives

Expert Execution

6 Day Availability

Reliable Service

Call: 519-668-5312
HAVE ANY
MOVING

PROBLEMS?

We Have 10+ Years Experience in the Moving, Delivery & Assembly Business
Ryan and his team at One Extra Guy have always gone above and beyond for our hot tub customers. They get the job done quickly and efficiently in a professional manner. We recommend them for all hot tub deliveries, as our customers are always satisfied.
My work sent a desk to my house to set up on Thurs for Mon, and there was no way I was getting it done with my back problems. Ryan (the owner) managed to get two guys out to me on Mon and they were very friendly and took no more than 2 hours to complete, and the desk is fantastic. I would highly recommend them for any moving and assembling needs, and will be keeping their number on file for any future needs I might have. Cannot praise their work enough!
One Extra Guy has been excellent to deal with. We had a variety of orders delivered by them over a 6-8 week period and they were always helpful, friendly, and arrived during the scheduled slot. They are easy to work with and Tyler + crew go the extra mile to ensure things go smoothly with the deliver. Excellent client experience and would definitely recommend!
Structube Ltd. has been a customer of One Extra Guy for many years. One Extra Guy has always provided exceptional customer service to our customers. We only partner with exceptional carriers because the delivery is our last point of contact between our customers and us. One Extra Guy has always managed to surpass our expectations. I can confidently recommend One Extra Guy as a solid, reliable delivery carrier and experts in their field.
They were contracted in by London Fine Furniture to deliver our couch. They called before hand to say how long they would be and moved it in quickly and put it all together. No issues on their end! Thanks again guys!